Pressure Sensor – McLaren DCT
The pressure sensor is responsible to measure the hydraulic pressure in the DCT transmission hydraulic system. This is a brandnew spare part.
90,00

€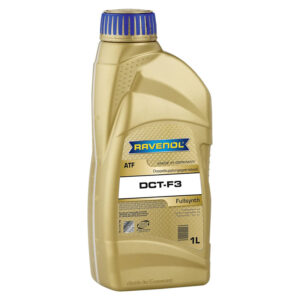 Ravenol DCT-F3
RAVENOL ATF DCT-F3 is a synthetic DCT (Dual Clutch Transmission) Fluid, designed on the basis of high quality hydrocrack oils with a special additive and inhibition, which ensure a perfect function of the dual-clutch transmission.
Very good lubricating ability even at low temperatures
A high, stable viscosity index
Very good oxidation stability
Protection against wear, corrosion and foam formation
Good balanced coefficient of friction
High thermal and oxidative stability
Excellent cooling capacity
Increased shear stability
38,00

€