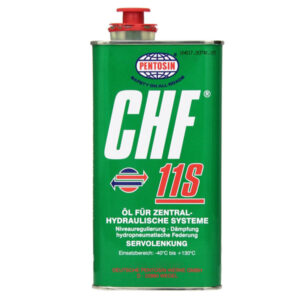 Pentosin CHF 11S
Pentosin CHF 11S is a synthetic high performance hydraulic fluid for life-time application in modern vehicle aggregates. Pentosin CHF 11S is especially designed for hydraulics in the automotive industry with the highest technical requirements such as in: power steering, level control, shock absorber, hydro-pneumatic suspension, stability and traction control, hydraulics for convertible tops, central lock systems, etc.
It is suitable for all extreme conditions and guarantees full performance from -40 Degree Celsius to over 130 Degree Celsius system temperature.
Pentosin CHF 11S meets DIN 51 524T3 and ISO 7308 specification standards.
23,00

€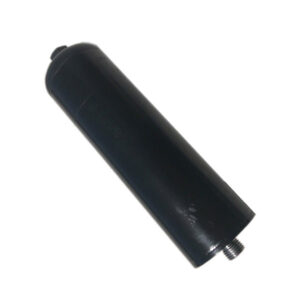 Pressure accumulator – Volkswagen Shiftmatic
Our refurbished pressure accumulators are equipped with a filling valve and freshly filled with nitrogen gas.
The accumulator is responsible to store the pressure of the hydraulic system for later access by the actuators. The piston type accumulator has two cells: one cell storing the hydraulic fluid and one cell containing a gas to create counterpressure. Both cells are separated by a moving piston. A broken accumulator causes the pump to prime more often.
Important: You will need to pay a core charge (deposit) of 300,00€ which will be refunded when you return your used part. You can learn more here. This is a repair service (no purchase of a product). Our terms and conditions and the right of withdrawal for the order of services apply.
240,00

€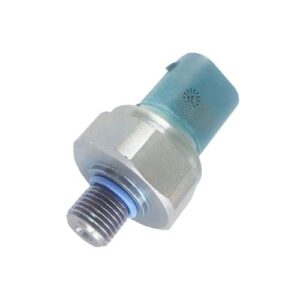 Pressure sensor – Volkswagen Shiftmatic
The pressure sensor is responsible to detect the hydraulic pressure in the accumulator of the Shiftmatic system. This is an original and brandnew spare part.
80,00

€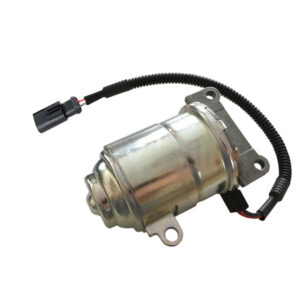 Pump motor – Volkswagen Shiftmatic

The pump supplies the hydraulic pressure for the different consumers (actuators) of the Shiftmatic and stores it in the pressure accumulator. The pump consists of a small gear pump and the powering electric motor. Depending on the year of construction, the electric motor used by Volkswagen is a vulnerability and likely to fail due to its location in a high temperature area.


Our motor comes directly from the original equipment manufacturer (OEM) of the Shiftmatic system. Various car manufacturers purchase their parts directly from this supplier. The motor meets highest expectations of quality and enables a sporty style of driving with frequent shifting.


The motor can be changed easily as it is only attached by two screws to the pump head. It is not necessary to remove the entire pump but however sometimes helpful.

220,00

€
Pump relay – Volkswagen Shiftmatic
The electromagnetic relay is responsible to turn on / off the hydraulic pump of the Volkswagen Shiftmatic system. A broken relay causes the pump to fail priming. Without hydraulic pressure, the system cannot engage the gears or clutch.
This is not an original part, but an OE part.
25,00

€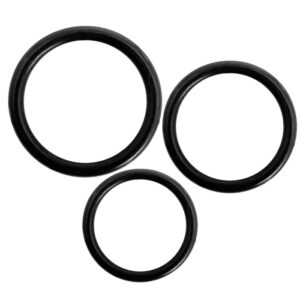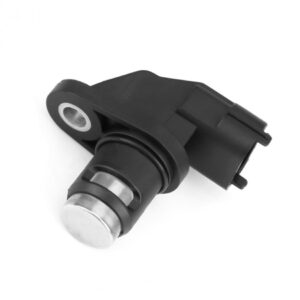 Transmission speed sensor – Volkswagen Shiftmatic
This sensor provides the speed signal of the transmission input shaft. The speed signal is required by the control unit to control the transmission system, adjusting properly the shaft speeds before engaging and disengaging the different gears.
35,00

€